Retirement Plan Investment Management
A good investment isn't always the right investment.
We look at things differently. Our processes go beyond typical performance metrics to serve diverse demographics and objectives. We blend proprietary qualitative and quantitative analysis with behavioral economics to establish and monitor our clients' most suitable investment solutions.
We go beyond performance with a focus on enhancing employee experience and outcomes.

Full-Range Investment Services

Investment Selection & Monitoring


Target-Date Suitability Analysis

Plan Documentation

Proprietary Investment Reporting


Defined Benefit Asset Allocation

Market and Economic Commentary
Cota St. Fiduciary Outsourcing
Select the service model that makes sense for you and your organization
Offload responsibility and risk associated with selecting and monitoring your plan's investments by making Cota St. your investment fiduciary. We offer turn-key solutions which free you up to focus on areas where you can make the most impact, like optimization and employee engagement.
Check out how your responsibilities differ with and without Cota St:
Without Cota St.
Cota St. 3(21) Services
Cota St. 3(38) Services
Without Cota St.
As the plan sponsor on your plan, you retain full fiduciary responsibility and discretion over the investments selection, due diligence, and lineup without a 3(21) Investment Advisor or 3(38) Investment Manager.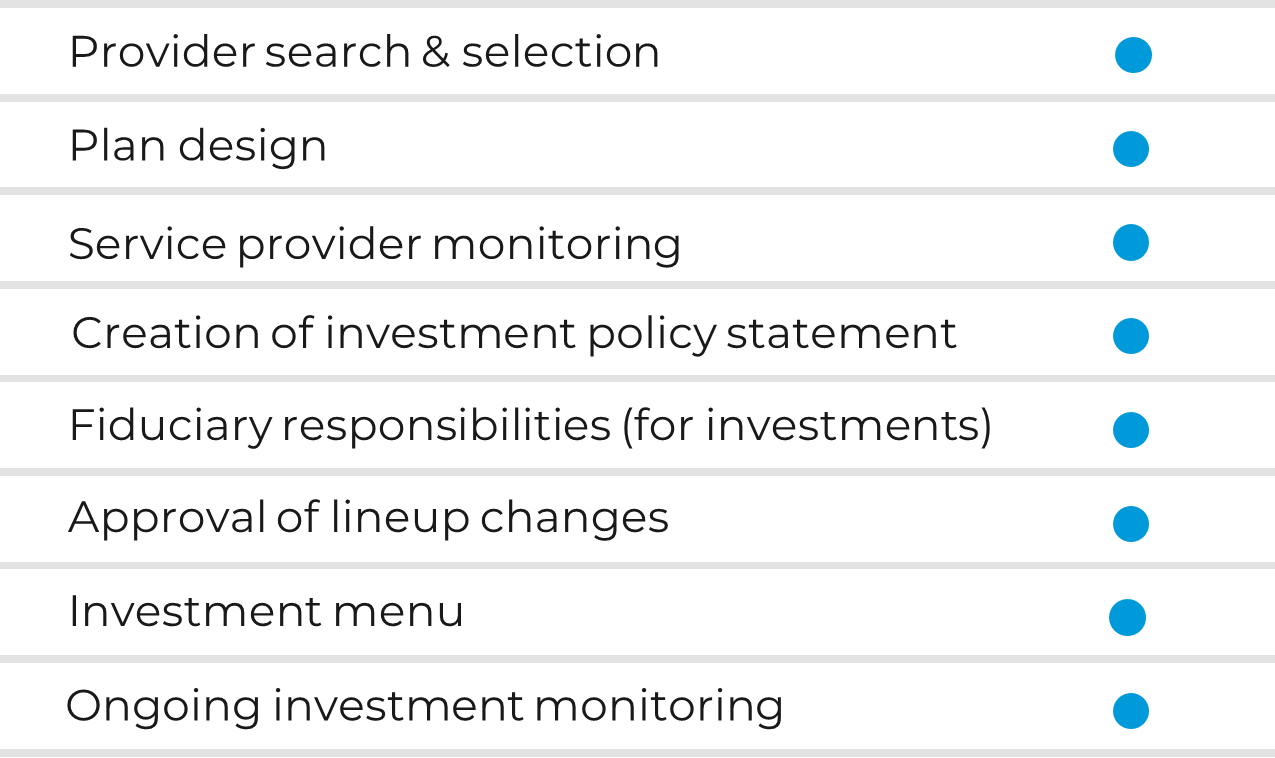 Cota St. 3(21) Services
While an investment advisor is liable for their investment advice, the plan sponsor retains the ultimate decision-making power over plan assets. That said, the plan sponsor is not relieved of fiduciary liability for selecting and monitoring the plan's investment options.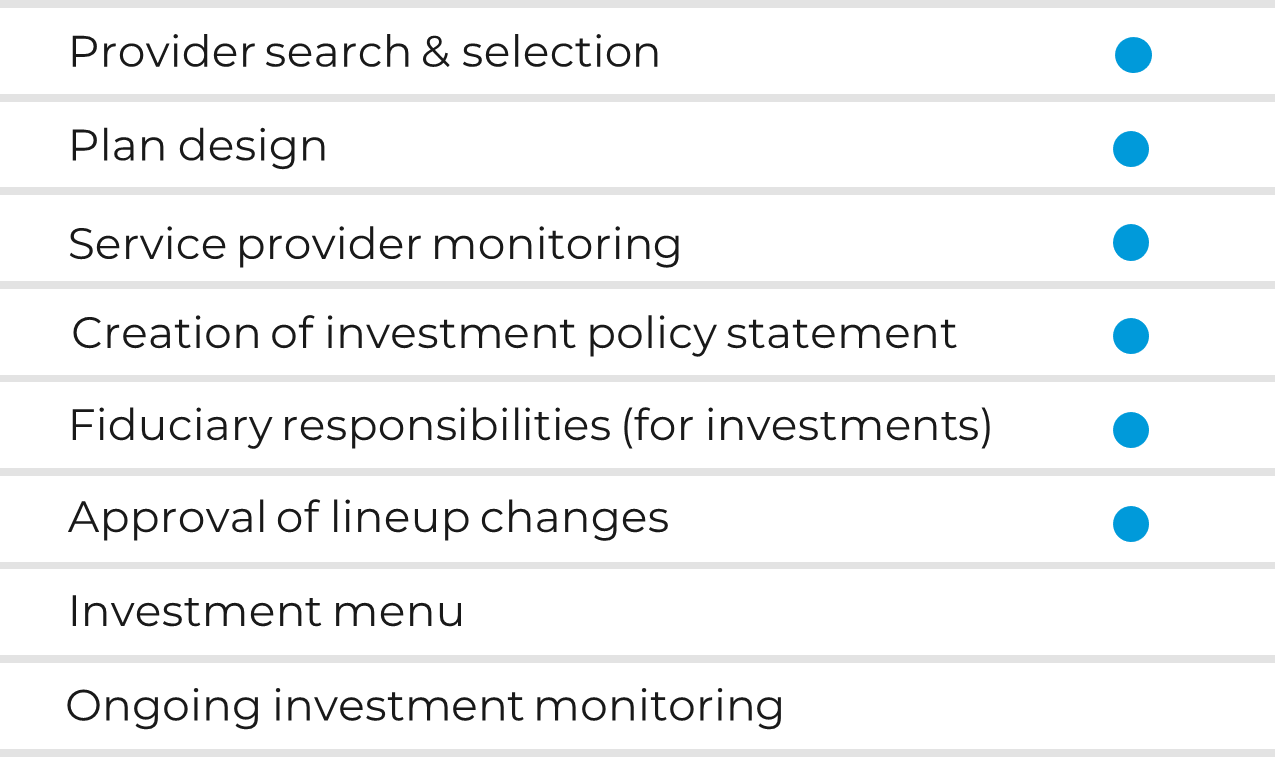 Cota St. 3(38) Services
Hiring an investment manager offers the plan sponsor the greatest outsourcing of work while providing an additional layer of protection from claims related to poor investment selection and monitoring decisions. The plan sponsor's liability is limited to selecting and monitoring the investment manager.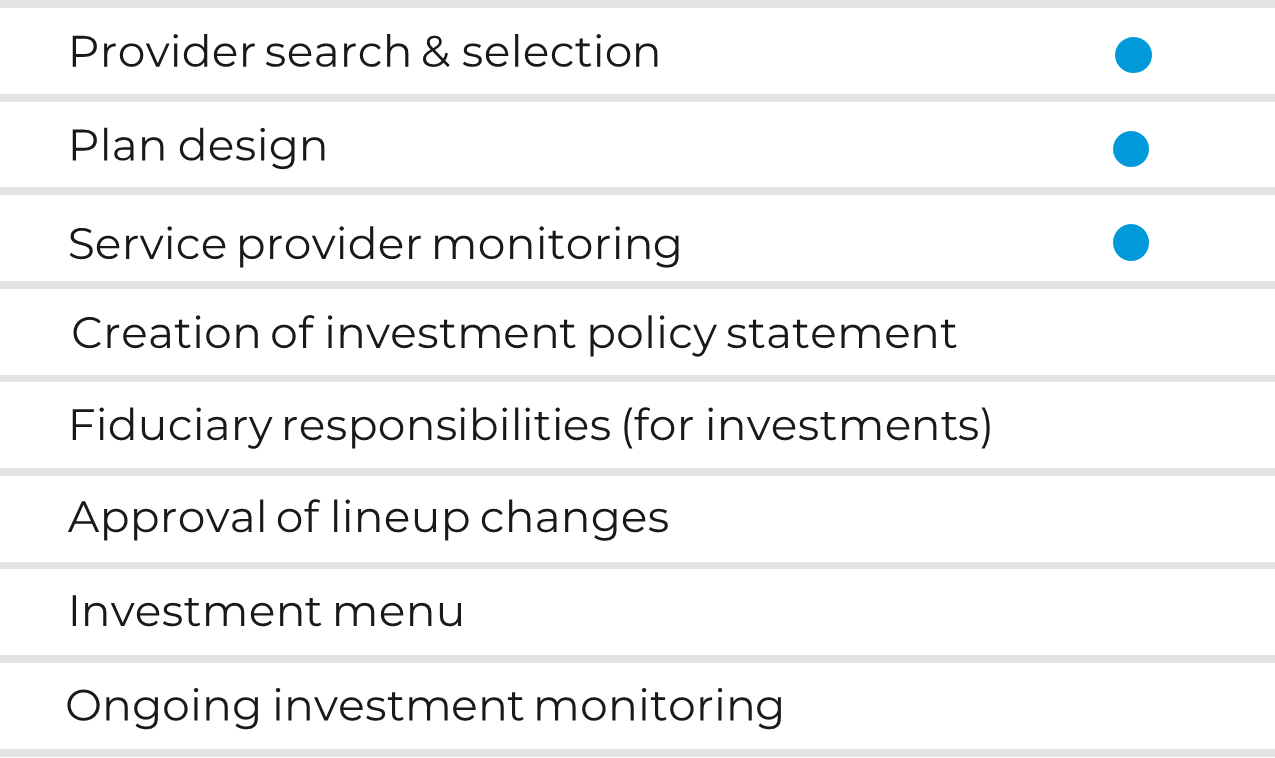 Personal, boutique service from a team backed by the resources and
support of a major national firm.
The Cota St./Pensionmark network of advisors and firms collectively provides support to over $86 billion in assets, including As of December 31, 2021, the Pensionmark network of advisors and firms collectively provides support to over $86.0 billion in assets across a variety of channels, including investment management and retirement plan consulting services. This includes regulatory assets under management (AUM) of over $27.1 billion.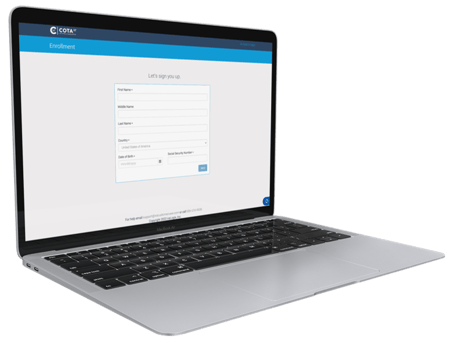 Cota St. IRA
Looking for a retirement solution with transparent fees, professionally managed investment options, and ongoing support to help you retire with confidence?
Need investment support? Let us do the heavy lifting.